This past weekend, my family came up to visit to celebrate my mom's birthday! It's the first time they have seen the new house since moving day when they helped us haul and unpack boxes. It was good to see them and spend some time visiting and taking them around Fort Worth.
On Friday, my mom's birthday, we ventured to the
Montgomery Street Antique Mall
. It was my first time to go and boy was it overwhelming! The place is absolutely enormous, with thousands of items ranging from charming to creepy tucked into every nook and cranny you could imagine. I walked away with a black and white photo of West 7th Street that looks to be at least 50 or 60 years old, but I'm not an expert on antiques. Since I frequent that street quite often, I thought it would be a great addition to my new wall gallery as homage to old Fort Worth. (Stay tuned for an upcoming post on my guest room wall gallery--I'm pretty proud of it!)
Saturday I made a yummy sausage egg breakfast casserole using
this recipe
(sorry, no picture.) Everyone went back for seconds, so I think I might keep this one in my repertoire! After breakfast, we headed to the Fort Worth Zoo. I hadn't been since I was very little, so it was fun to go as an adult and actually appreciate all the sights. I brought my camera along and took several pictures on that, in addition to the trusty iPhone. Here are some of my faves:
One of the newborn elephants! There are two, and I think this is the boy... Bowie.

Huge croc!
Lone gorilla... sticking out its tongue in the righthand picture!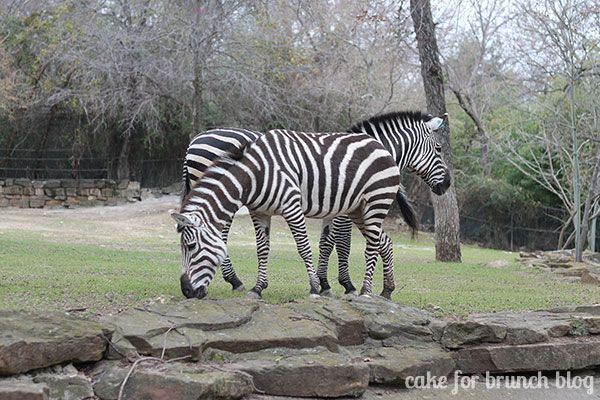 My parents headed back home that afternoon, right as a thunderstorm rolled in. I spent the rainy afternoon relaxing and watching Netflix. Sunday was also a day of rest, beginning with a much-needed sweat sesh at LA Fitness and ending with, yep, more Netflix! #can'tgetenough
I had such a fun weekend exploring Fort Worth and celebrating my mom's birthday! Hope you had a great weekend, too! xo.